AX84 1x12 SPEAKER CABINET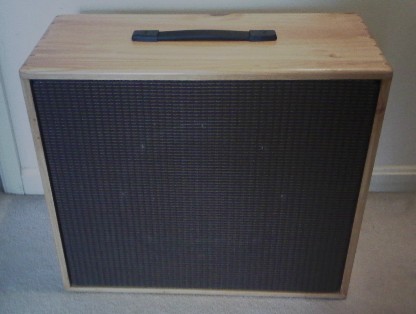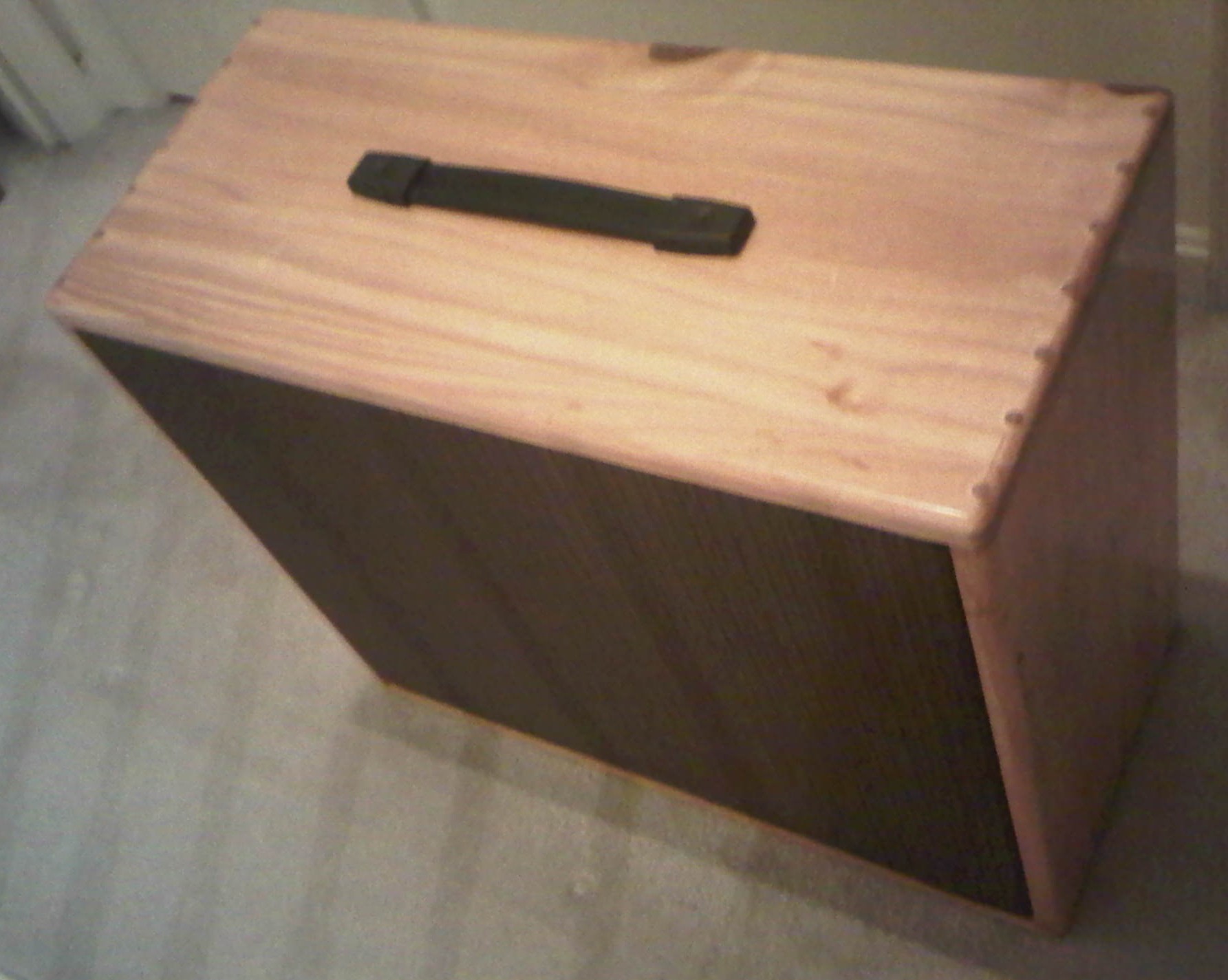 I have built several of the AX84 1x12 cabinets which sound great! The one pictured here has a Weber version of the G12H30-55 speaker and gets used with my Epi Les Paul (humbuckers) the most.
I doweled the corners of this cabinet which is the fastest way I've found to build - definitely beats finger joints and dovetails. Doesn't look quite as cool though ....
The wood is pine for the top/bottom/sides but not a normal 1x12 plank. It is that glued up board you get at Home Depot or Loews or where ever that is made up of a bunch of 1x3's glued edge to edge. This is much more stable to warping than a full width plank of solid wood would be. If you hand select the boards you'll use, it looks pretty good too. The back of this cabinet was made from birch plywood that I have left over from my other cabinet. Love the way the birch plywood stains up. I started using Minwax Wipe on Poly with this cabinet for the clear finish after staining and it is one of the easiest finishes I have used.
The speaker baffle is just regular grade 3/4" plywood. The grill cloth is stapled to a 1/4" thick piece of particle board that I painted black. I bought speaker grill mounting hardware (plastic push-in "grill guides") from Parts Express.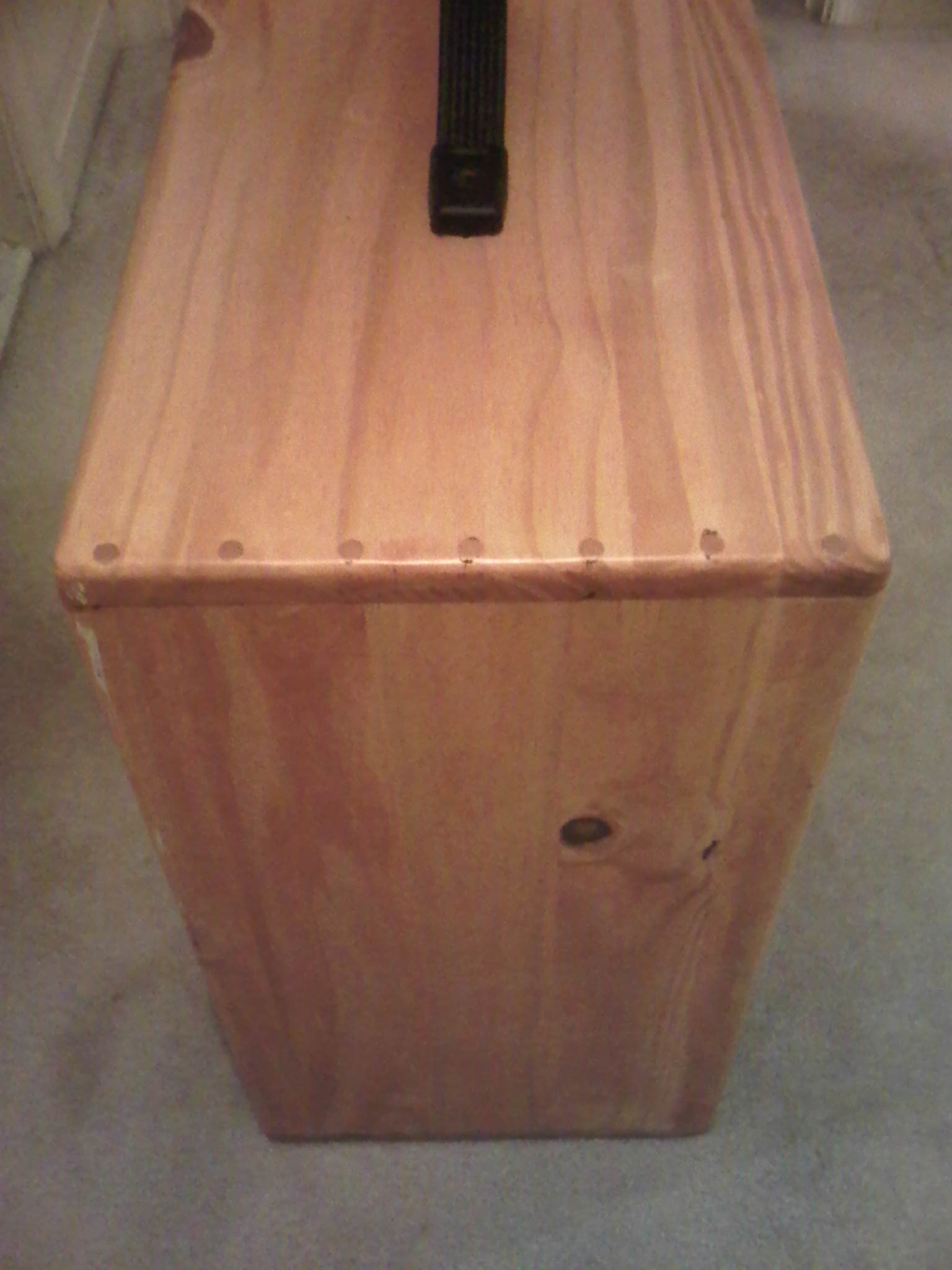 Dowel Joints